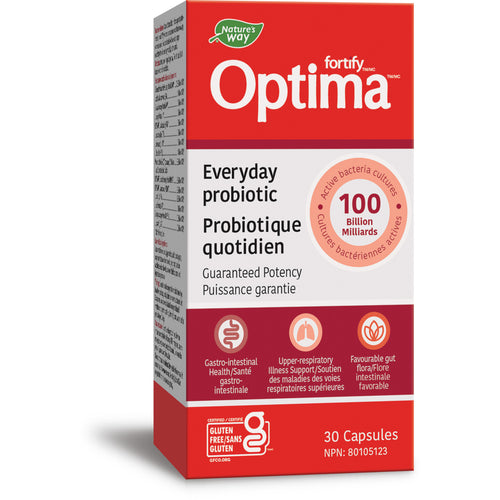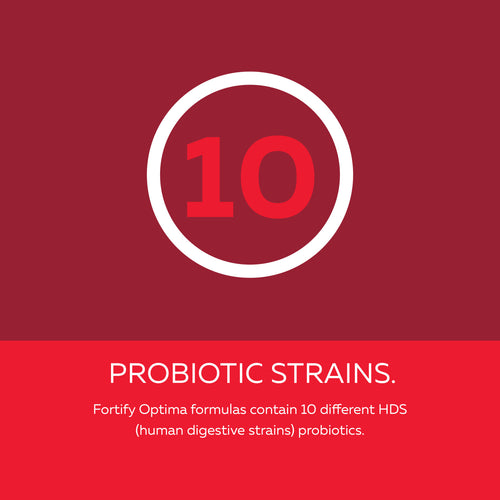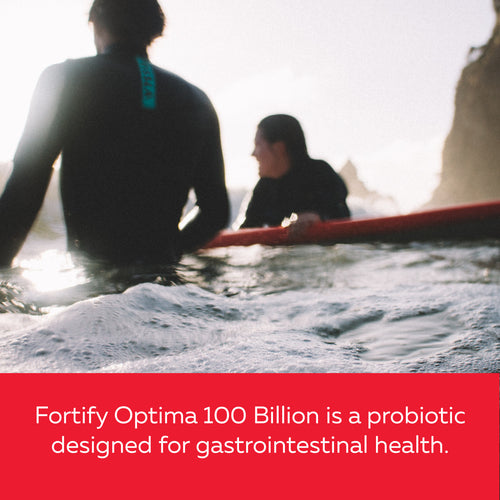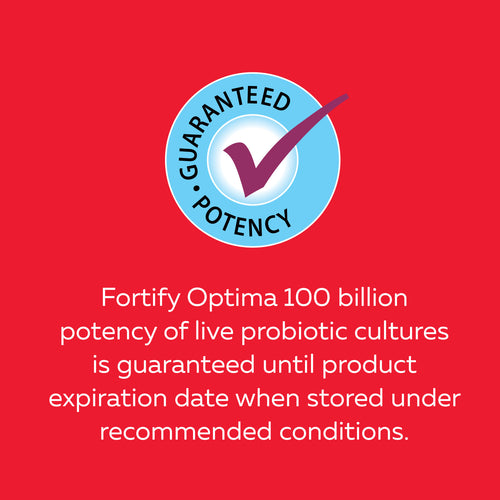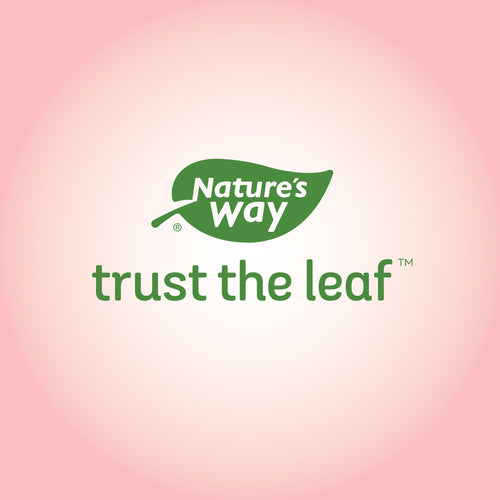 Fortify™ Optima™ Everyday Probiotic, 100 Billion Active Bacteria Cultures / 30 capsules
Source of probiotics to help support gastrointestinal health
Product Information
Nature's Way Fortify Optima Everyday Probiotic is a source of probiotics to help support gastrointestinal health and reduces the risk of developing upper respiratory tract illness in physically active adults. It's high potency formulas contain 15 different probiotics; 10 Lactobacilli probiotics for the small intestine and 5 Bifidobacteria probiotics for the large intestine. When stored under the recommended conditions, Fortify Optima's 100 billion potency of live probiotic cultures is guaranteed until product expiration date.
Directions
Adults, take 1 capsule per day. Take at least 2 to 3 hours before or after antibiotics.
Warnings
Consult a health care practitioner prior to use if you have fever, vomiting, bloody diarrhea or severe abdominal pain. Discontinue use and consult a health care practitioner if symptoms of digestive upset (e.g. diarrhea) occur, worsen and/or persists beyond 3 days.

Contraindications: Do not use this product if you have an immune-compromised condition (e.g. AIDS, lymphoma, patients undergoing long-term corticosteroid treatment). Do not use this product if you are taking Tetracycline.

Keep out of reach of children.

Safety sealed with inner seal. Do not use if seal is broken or missing. Keep tightly closed. Keep refrigerated to maintain maximum potency.
UPC Code:
033674316733
Product Number:
31673
Ingredients
Medicinal Ingredients

Bifidobacterium animalis subsp. lactis (BL-04®)
22.3 billion CFU
Lactobacillus rhamnosus (GG)
14 billion CFU
B. animalis subsp. lactis (Bi-07®)
10 billion CFU
L. acidophilus (La-14®)
10 billion CFU
HOWARU® L. acidophilus (NCFM®)
10 billion CFU
L. paracasei (Lpc-37®)
10 billion CFU
L. plantarum (Lp-115®)
10 billion CFU
L. brevis (Lbr-35™)
4 billion CFU
Probiotic blend (Bb-02™) containing B. bifidum and B. animalis subsp. lactis
2.3 billion CFU
HOWARU® B. animalis subsp. lactis (HN019™)
2.2 billion CFU
HOWARU® L. rhamnosus (HN001™)
2.2 billion CFU
L. casei (Lc-11®)
1.3 billion CFU
L. salivarius (Ls-33®)
1 billion CFU
B. longum subsp. infantis (Bi-26™)
0.5 billion CFU
L. gasseri (Lg-36™)
0.5 billion CFU

Non-Medicinal Ingredients

Non-medicinal ingredients: Microcrystalline cellulose, hypromellose, inulin, acacia gum, magnesium stearate, silicon dioxide, gellan gum, sodium ascorbate, sodium chloride, sucrose, trehalose, mono- and dipotassium phosphate.
Shipping
Online purchases are shipped within Canada only, via UPS* within 3-5 business days of being received, with the exception of public holidays. However, due to the current global health crisis, we're experiencing longer than normal delivery times.
Order over $50 (pre-tax) are shipped free of charge. Orders less than $50 (pre-tax) customers will be charged a $6.95 shipping fee.
*
Please note, we do not currently ship to PO Boxes, Northwest Territories, Yukon and Nunavut. In addition, if you live in 
any
 remote area 
where 
the cost of shipping the item is higher then the cost of the item itself, we have the right to cancel your order.